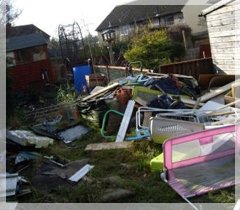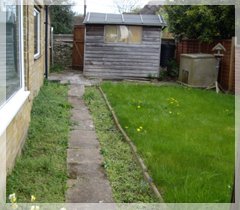 TJ Clearance and Removals, provide clearance services not just for your house but for your garden as well. Whether you have just moved in to your property and want to make a complete fresh-start with the garden, or you just need the bushes pruning and the grass de-weeding, we can do it all for you.

Perhaps your selling? Remember the outside of your property is just as important as the inside, a neglected garden can give the impression of a neglected house.

We can reclaim any garden. We can cut down overgrown hedges, strip undergrowth and remove and dispose of all clippings and rubbish. We will dismantle and remove sheds, summerhouses and other structures. We've got the manpower and the tools to get the job done!

Our garden clearance services include:
• Bush, hedge and tree pruning
• Cutting down and removal of unwanted trees
• De-weeding grass and flower beds
• Grass cutting
• Debris removal from drains and gutters
• Removal and disposal of rubbish including rubble.

For further information and advice of our garden clearance services, please call us on 0800 44 88 408.